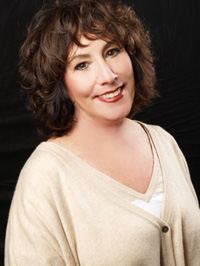 A few years ago as Marilyn Karpoff was managing her real estate business she discovered that clients, co-workers, and peers – many of whom are baby boomers – were struggling with lifestyle choices for themselves and their aging parents that were throwing off their work-life balance. She immediately understood the implications for her business. More importantly, because of her own family life situation, she understood on a very personal level the needs of this population very well. Marilyn, as a baby boomer herself, cared for her elderly mother. Because her mother chose to stay in her own home, Marilyn began educating herself about growing older without having to move, or as discussed in the new, trendy senior living terminology, "Aging in Place" which she found her mother fully embraced. She did not want to leave her home, it was familiar and warm. Marilyn successfully modified her mother's home to accommodate it for safe living so she could maintain her independence.
In her work, Marilyn also began encountering situations with seniors who had no family or children, or whose closest relatives lived far away. They needed assistance with emptying their residence once they decided to downsize or move to an assisted living or retirement community, as well as managing all of the tasks associated with the relocation. Marilyn knew she had an innate affinity for the emotional support required for this type of transition as it allowed her to utilize her positive approach to life, warm and lively personality, and can-do attitude. To ease the physical burden of moving, she realized she had the perfect contacts through her real estate business. This led to the natural outgrowth of her company and in 2010 Marilyn developed the signature service, Moving On NYC.
Senior Transition, which includes Aging in Place, is a growing phenomenon within the baby boomer generation because more than 50 percent of middle-aged people today still have both parents living. Only about 5 percent of previous generations had parents living when they reached middle age. Because of the inherent challenges, grown children need emotional and physical support while caring for their parents during a change of life circumstance. Moving On NYC understands and appreciates the difficulties of aging and eldercare, as well the burden of loss.
Marilyn Karpoff realizes that everyone's situation is unique and offers personal, individualized, and confidential transition planning through Moving on NYC to help you lessen the stress and make the transition smoother. Change is not easy but we can help you take those first steps.