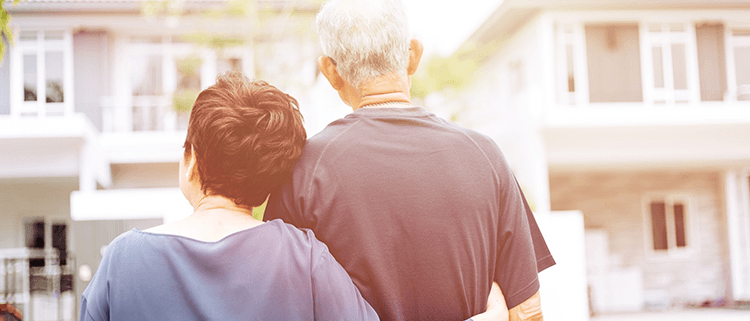 Whether you're moving to a smaller home or just relocating to a warmer locale, downsizing can be overwhelming. However, with a little advance planning and an expert guiding you, your transition can be virtually seamless, allowing you to get down to the business of enjoying the good life. Read on for some tips to help you downsize during the twilight years.
Start Early
If you know that downsizing is in the cards, it's never too early to start planning. In fact, the sooner you begin narrowing down what your later life plans are, the better you'll be able to plan and prepare for the transition to a smaller space.
If your downsizing plan involves relocating to another state or country, begin your research early and make sure you look closely at the real estate markets in the areas you're considering. It's important to know the value of your current home, as well as those homes in the market you're considering. Most importantly, do not list your home before you have a solid plan of action.
In addition to knowing where you want to relocate and gauging the temperature of the real estate market in which you plan to buy, know what features you're looking for in your new home. If manageability is one of your motivations for downsizing, you want to know what kind of property upkeep you're willing to handle before starting your house hunt. Is a condo association right for you? If so, don't forget to tally in the monthly maintenance fees when looking at costs.
Work With an Expert
If the thought of downsizing is overwhelming and you've no idea where to start, you should know that many real estate agents are specially prepared to handle the home buying needs of retirees. Working with an agent who holds a Seniors Real Estate Specialist (SRES) certification can be beneficial in ensuring that you are able to explore all of your options as you begin the process of downsizing.
Agents with SRES certification understand the unique financial aspects of home buying in retirement and are trained to understand the specific needs of the 55+ demographic. Not only can a Seniors Real Estate Specialist help you know whether a reverse mortgage is right for you, but they can also point out homes with features that are great for older buyers.
Make Downsizing a Family Matter
Most older homeowners, when faced with the prospect of downsizing, are dealing with 15 and 20+ years in their current home. Not only is their house full of memories, making it difficult to leave on an emotional level, but their home is full of decades of mementos. A particularly helpful downsizing tip for seniors is to have their children help go through the household with them, allowing them to take pieces of particular interest, or earmark heirloom items. With any luck, your children can help you declutter as you prepare to downsize and move, as well as to give some of your favorite pieces loving homes.
Most importantly, remember that you're not alone in your downsizing preparations. Seniors Real Estate Specialists can help you plan for the sale of your current home, in addition to the purchase of a smaller house, as well as point you in the direction of many retirement resources. And remember, the earlier you begin planning, the smoother the downsizing process will be.
https://karpoffaffiliates.com/wp-content/uploads/downsizing-tips-for-seniors-karpoff-affliates.png
500
750
Marilyn Karpoff
https://karpoffaffiliates.com/wp-content/uploads/karpoff-affiliates-logo-2017-opt.png
Marilyn Karpoff
2018-11-08 10:17:29
2020-10-10 16:34:34
Downsizing Tips for Seniors