How to Improve Your Memory & Prevent Dementia
Everyone with Alzheimer's has dementia, but not everyone with dementia has Alzheimer's.  Allow me to explain.
Dementia is defined as "a chronic or persistent disorder of the mental processes caused by brain disease or injury and marked by memory disorders, personality changes, and impaired reasoning."
Alzheimer's is defined as "progressive mental deterioration that can occur in middle or old age, due to generalized degeneration of the brain."  It is caused by the buildup of plaque in the brain. It is also the most common cause of dementia.
While there is currently no cure for Alzheimer's, it is possible to treat the symptoms.
You can, however, take steps today to prevent it. By watching what you eat and exercising regularly, you can reduce your risk of having Alzheimer's.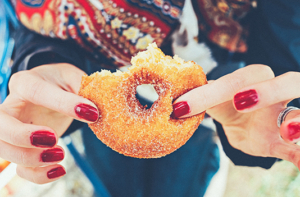 Don't eat
Processed cheeses – they build up proteins associated with Alzheimer's
Processed meats – contain nitrosamines, because they make the liver produce fats that are toxic to the brain (not good)
Beer – contains nitrites, which are associated with Alzheimer's
White foods – cause a spike in insulin production, which in turn sends toxins to your brain (also bad)
Microwave popcorn – contains diacetyl, which might increase amyloid plaques in the brain (very bad)
It is also good to avoid consuming anything that has fructose as an ingredient. This is especially true for any soft drinks. You may think you are safe with diet drinks, but you would be wrong. They tend to swap out the sugar for something called aspartame, which is even worse for your health.
People who drink diet soda every day often have smaller brains and poor memory.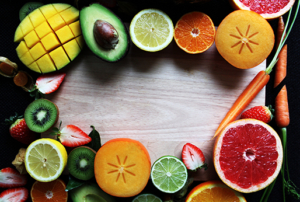 Do eat
Leafy green vegetables
Cold-water fish (i.e. salmon)
Blueberries and other dark-skinned fruits
Coffee
Chocolate
Some things to look for in your food include Quercetin, natural vitamin E, choline, DHA, and folate. You can also invest in supplements, as I do. Probiotics and fish oil with omega-3 are good for your brain's health, as well as the rest of your body.
The importance of exercise
There have also been multiple studies into how regular exercise can improve your brain health. It increases the capacity of your heart, lungs, and blood to carry oxygen. This can boost the number of blood vessels and synapses which increases the brain volume while decreasing age-related brain atrophy. It also helps in the areas of the brain responsible for thinking and problem solving by boosting the number of new nerve cells.
Recently research has revealed that low intensity exercises involving both the mind and body, such as yoga and tai chi, and resistance training also improve cognitive function.
30 minutes a day 5 days a week is the recommended dose of exercise for physical health, but as of now there is no for sure 'dosage' for how much exercise is good for brain health. So, exercise regularly and make sure there is variety in your routine. Your brain and body will thank you.
Train your brain
When you are done exercising your body, it is time to exercise your brain. There are plenty of easy and fun ways to keep your neurons active and in good shape. Reading is my personal favorite, but there are also tons of games designed to train your brain.
These are just a few of the many places you can go for brain training. There is also the tried and true crosswords, word searches, and my personal favorite, Sudoku.
This may not seem like much, but each little thing counts when it comes to your health.
Start taking care of yourself today. Your body and, more importantly, your brain will thank you.
https://karpoffaffiliates.com/wp-content/uploads/improve-memory-prevent-dementia-alzheimers-feature.jpg
627
1300
Marilyn Karpoff
https://karpoffaffiliates.com/wp-content/uploads/karpoff-affiliates-logo-2017-opt.png
Marilyn Karpoff
2019-02-07 09:44:36
2020-10-10 16:33:33
How to Improve Your Memory & Prevent Dementia